Ultima 3: Kyoufu no Exodus ~ Ultima Mix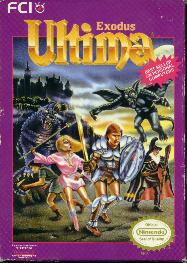 Releasedate: 1987
Publisher: © Origin Systems Inc. / FCI / Ponycanyon / Canyon Records Inc.
Music by: Sound producer and composer Tsugutoshi Goto, Kenneth W. Arnold, manipulater by Takeshi Fujii and Itaru Sakoda, remixed by Masayoshi Ohkawa, Vocals by Noriko Hidaka
Quality: High quality 5 OGG (nominal rate 160)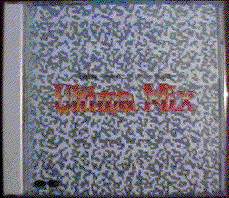 In 1987 Origin Systems Inc. and FCI released the conversion of Ultima 3 Exodus for the Nintendo NES / Famicon with enhanced graphics and a complete new soundtrack composed by Tsugutoshi Goto. Tsugutoshi Goto´s soundtrack is based on the original soundtrack by Kenneth W. Arnold but arranged for the videogame / concole market.
To promote the game in Japan a rare Promotion CD was released (sadly only in Japan). The Tsugutoshi Goto soundtrack was remixed and enhanced. The only thing left from the Nintendo soundchip was the melody. The whole music was engineered with studio instruments. As bonues 2 tracks have been added with vocals. The track "Hitomi no Knife/Heart no Jishaku" was even released as single. Doesn´t realy sound like an Ultima soundtrack, but it has its charme. The vocal tracks are 05 - The Magnet of the Heart and 11 - Hitomi no Knife.
By the way: "Kyoufu no Exodus" means "Exodus the terrible" or "Exodus der Schreckliche" (German)
Music
Downloadlist for GETRIGHT.
OGGdecoder for Windows. Decoderfilelist. Simply put these two files in the directory containing the music and start the batch file to convert the ogg-files to burnable wave-files.
If you do not know where to start, try 06 - Exodus the Terrible.
Cover
The only cover I could find is the front view in low quality. Due to the expensive Ebay prices for this rariety I was only able to get myself the cd without its coverart. Here are my self produced ones. Theback cover is based on the "Ultima: The Terror of Exodus" manga comic by Seiji Tanaka.
Booklet:
Outside:
Manga: